Announcements
Leader In Me


This year at Signal Hill, we are continuing a program called Leader In Me. Leader In Me is an evidence-based, comprehensive-school improvement model-developed in partnership with educators-that empowers students with the leadership and life skills they need to thrive in the 21st century. Instead of focusing on academic measures alone, Leader in Me embodies a holistic approach to education, redefining how schools measure success. This approach empowers educators with effective practices and tools to:

teach LEADERSHIP to every student,

create a CULTURE of student empowerment,

and align systems to drive results in ACADEMICS.
The school counseling program at Signal Hill will align with 7 habits associated with Leader In Me! The 7 habits are:

Habit 1: Be Proactive

Habit 2: Begin with the End in Mind

Habit 3: Put First Things First

Habit 4: Think Win-Win

Habit 5: Seek First to Understand, Then to Be Understood

Habit 6: Synergize

Habit 7: Sharpen the Saw
As we continue our own learning about the 7 Habits we will continue to provide useful information that you can use with your students at home! In addition to talking with your student about Leader In Me, feel free to look at their website for more information https://www.leaderinme.org/
///////////////////////////////////////////////////////////////////////////////////////////////////

Social Media Tips for Parents and Students (Coming Soon!)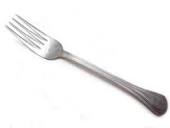 ForK - For Kids
Hunger doesn't end on Friday. ForK is dedicated to helping families fill the weekend gap when in-school meals are not available by providing healthy, nourishing foods on a weekly basis.
Food items offered include: • Fruit • Granola Bars • Oatmeal • Tomato Soup • Chicken Noodle Soup • Chicken and Rice Soup • Beef Vegetable Soup • Spaghetti & Meatballs • Macaroni & Cheese • Tuna • Chicken • Corn • Green Beans • Peas • Raisins • Popcorn • Pretzels
ForK was founded in Manassas, Virginia to help schools reach local children who do not have enough to eat on the weekend. We deliver food items to participating schools and, each Friday, teachers or counselors discretely place that food in the backpacks of children who need it. Every effort is made to ensure that the program is operated in a manner that promotes respect for the children and families served. We work closely with local schools to reach the children and families in greatest need. Targeted schools are either not currently serviced by other weekend food organizations, overlooked because of the overall socio-economic status of the area around the school, or in need of greater assistance.
Donate Just $5 per week provides a child with nourishing food for the weekend. A donation of $260 will feed a local child every weekend for a year.